As electric cooperatives plan their future investments in alternative energy, energy storage through high-capacity lithium-ion batteries is one of the potential system components. "There are many solar energy projects operating on the grid without any storage. It's by no means a prerequisite," said Frank Bergh, director of Product Development for SoCore Energy. But, depending on the cost, it might be an effective solution for utilities that are distributing power from multiple sources.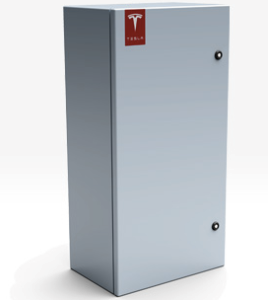 Bergh and SoCore colleagues reviewed a number of potential uses for energy storage during a webinar yesterday co-hosted with NRTC. There are standalone storage uses that do not involve solar or other alternative energies. SoCore is working with utilities and battery vendors to explore the possibilities.

"What are you trying to solve? What's the value requirement that leads you to look at storages in the first place?" Bergh said in answer to the question of how cooperatives should assess storage technologies. "Is it for coincident peak? Is it energy shifting? The price of wind and the price of bulk solar have come down so much, it's creating a buzz around the supply contracts out there that make it seem to be attractive to shift energy around."

Or batteries can contribute to voltage control. SoCore staff described how batteries provide a wide range of real and reactive power that behaves similarly to a voltage regulator. "You are potentially correcting power factors, industrial loads, voltage rise in renewable energy assets or voltage sag in peak load events," said Chris Kuhl, SoCore director of Business Development.

SoCore is working with utilities to explore the extents of these and other applications using batteries from many different vendors. Edison International, SoCore's parent company, has a strategic partnership with Tesla, which SoCore staff called "one of the first movers in this sector." But SoCore says that its systems are technology neutral and it has worked with batteries from dozens of other vendors.

Representatives from SoCore, NRTC's solar energy partner, will be available to discuss alternative energy and energy storage in the NRTC booth (#375) at the TechAdvantage Expo. The event opens on Monday afternoon, Feb. 15, at the Ernest N. Morial Convention Center in New Orleans, LA. Those attending TechAdvantage also should plan to attend "The Energy Integration Revolution," a conference panel that NRTC and SoCore are co-sponsoring. The session starts at 2 p.m. on Wednesday, Feb. 17.